The BEST source for home decor inspiration
October 30, 2017
This blogging thing is a pretty cool gig for many reasons. I'm lucky to have been doing this for nearly ten years now, so I've seen many bloggers and brands launch over the years and become crazy successful. One of those is a site you may know called
Houzz
, whom I have partnered with on this post.
Years back I remember emailing back and forth with Adi (one of the co-founders of the site) about an interview and feature on their new site. Houzz has always been such a big supporter of bloggers and designers and it's been a thrill to see their incredible success! The tools they've added over the past few years are so cool and super helpful.
If you are familiar with Houzz you know it's an incredible site (as well as an app for iPhone, iPad and Android) for anything to do with your home. They have endless amount of
inspiration photos
-- I particularly love their Houzz tours because you can browse them by your design preference. I lean more transitional but it's also fun to branch out and see inside modern homes as well. If you see a photo you like, you can save it to an idea book in your Houzz profile:
AND they share the professional right there next to the photo -- which I love because they get credit, and you can easily contact them. If you're looking into a more specific space you can drill down to inspiring photos of just that room. Want kitchen ideas? They have those. Bathrooms, closets, bedrooms, even outside spaces.
You know I love to get my hands dirty and tackle home projects on my own. I really do enjoy it...at least at the beginning. The middle, not so much. ;) Most of the time I do like taking those on myself. But even as a lover of DIY I can attest to the joy that is having a professional complete home projects. It is WONDERFUL to show them what you want and then have it done in a few days or weeks instead of the year it usually takes me. (You know that's true.)
Just days before I heard from Houzz I saw a commercial for some online shows they executive produced with Ashton Kutcher called "My Houzz." They are fun, quick episodes about celebrities working with a local professional to redo a room for a family member. Not being in a house at the time (it had been a few weeks by then), I devoured anything and everything "home." I couldn't get enough of these episodes and sat and watched every single one till about 2 a.m. that night. They are really entertaining and I learned a lot more about what Houzz has to offer as well.
What I didn't know was that Houzz not only provides thousands of pretty pictures, but also serves as a one stop shop for pros all over the country. Not just decorators, but architects, general contractors, kitchen and bath designers, landscape services and more! The list is endless.
You can
search for professionals
in your city and widen it to within 100 miles of your location. What I love best is the detail they offer for each business. Not only can you browse photos, but you can also read reviews from real clients. Reviews are the very first thing I look for online -- whether it's a product or a service.
Maybe you want to find a professional to do a smaller project like hanging wallpaper?
Love the look of shiplap in your kitchen but don't want to do it yourself?: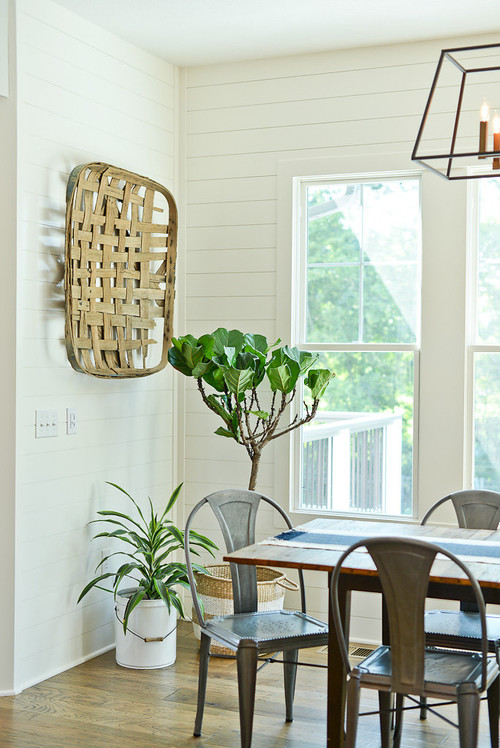 The awesome thing about the site is you can contact the pro via email right there or you can leave a comment with any questions you have about projects or sources. Most of the designers and contractors I've seen on Houzz are great about responding.
Perhaps you're looking into something bigger? An addition maybe, or a whole room makeover? Or maybe you don't need construction work done, but you just want help pulling a space together. I know so many of you have the bones but need help with the finishing touches:
AND if you are looking to build a house, you can look up nearby builders and see tons of reviews and photos of their builds. This is crazy helpful because you can narrow down the ones you like and want to drive to see in person.
Houzz covers just about everything you need when planning a remodel or makeover. Not only can you find professionals for your home decor/renovation needs, but you can look up inspiration photos, tour a ton of homes online (my favorite) and if you see an item you love with a white price tag, you can "add to cart" right there. Dangerous, I know.
I was honored when Houzz contacted me nearly nine years ago and was excited to share them with you again today. It's so cool to see what they've become. Of course you can always follow me on Houzz if you'd like as well. You can see some of my WAY back photos on there -- some of which I don't even think I've shared here!:
Have you used any services found through Houzz? I can promise you'll find some beautiful inspiration and plenty of home professionals to serve you.